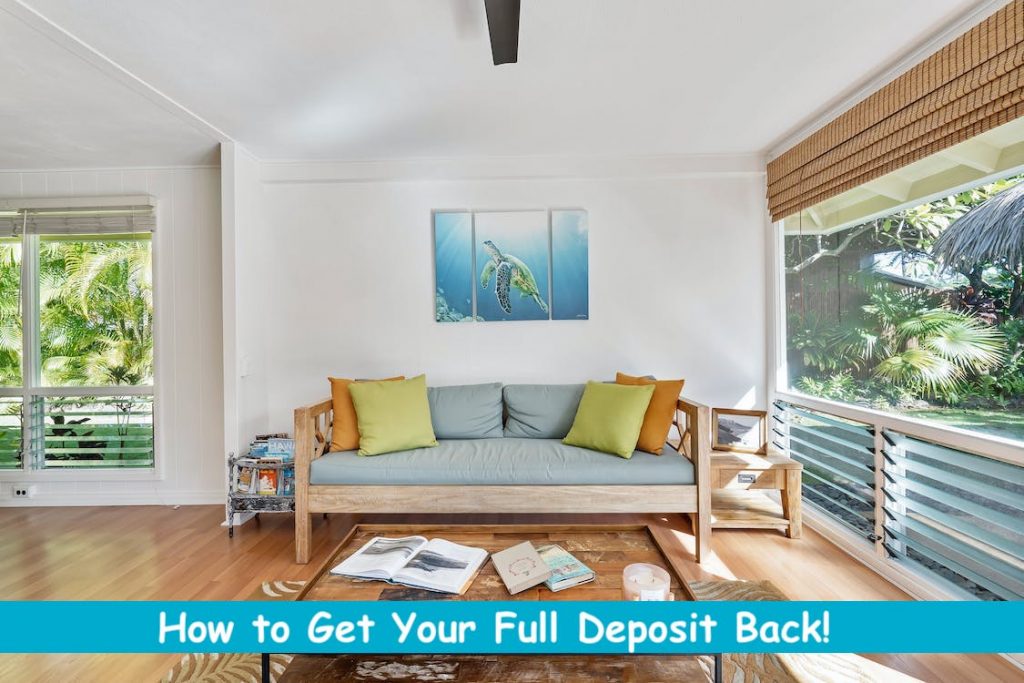 We often get asked by tenants; How Do I Get My Full Deposit Back?
We come from the position that a tenants deposit belongs to them & they should get their full deposit back!
We want tenants to get their full deposit back as soon as possible.
When a tenant vacates a property, we will check the property, we take utility readings & check that a property has been left in the same condition as when they moved in; less "Fair Wear and Tear".
Communication
When you give written notice that you'll be vacating the property, we will send you a document outlining what we'll be checking at you're Check-Out inspection. Please read the document carefully! We will check everything that we've mentioned!
We'll compare your Check-In Inventory to your Check-Out Inspection. You should check your inventory prior to leaving the property and compare the inventory to the state that you're leaving the property.
If the Check-In Inventory says that the property was professionally cleaned, make sure you leave it in a professionally clean condition.
If the Check-In Inventory says that there is an item in the property that you've lost or broken…. then replace it with a like-for-like item!
If the Check-In Inventory says that the decoration was in a good condition… if you've damaged the paintwork – then repair it!
Check your shower and bath silicone seals, clean them or replace them, get rid of any mould, clean the bath, shower, taps etc! Clean the kitchen & remove all excess food …. don't leave things for the next tenants.
Remember to clean windows, carpets and furniture… we will check these items. If you have damaged something… tell us, don't hide it behind the sofa or under the bed! It'll make things a bit quicker in returning your deposit!
If we receive the property back in a good & clean condition, then the chances of you getting your full deposit back is very good!